Weeknight Greeknight Salmon Dinner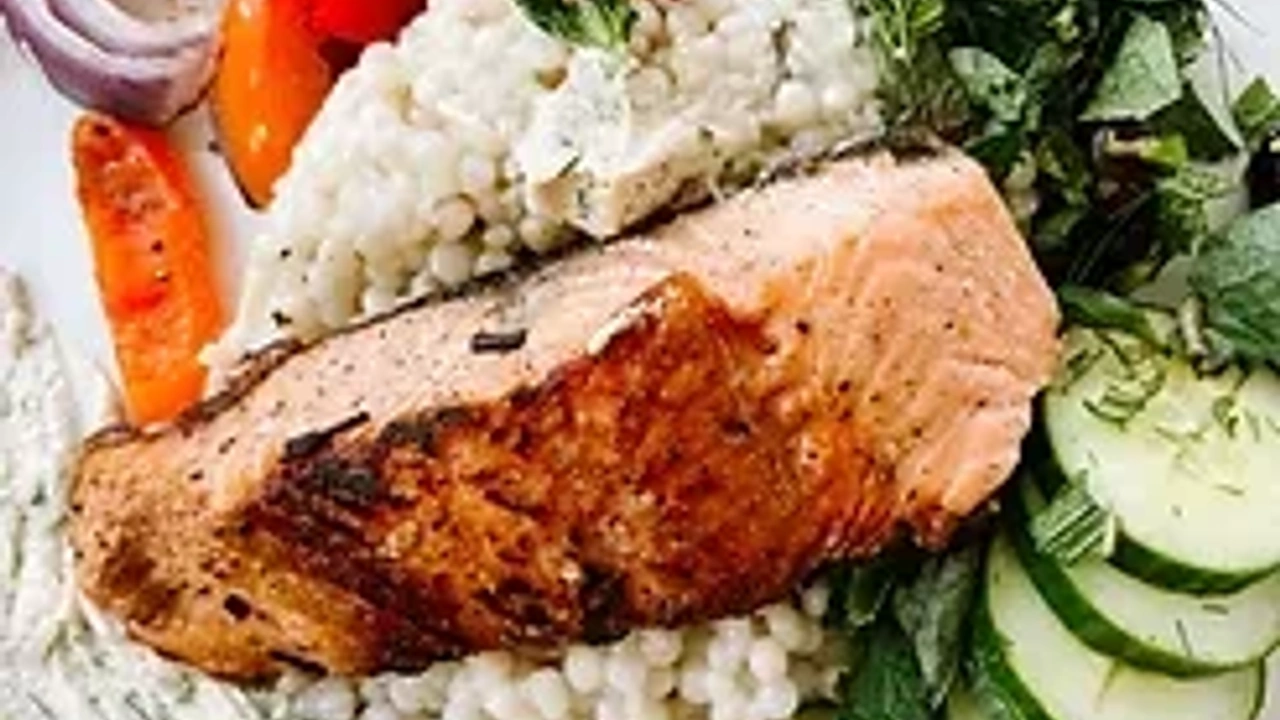 You read right, weeknight salmon bowls that come together in less than thirty minutes!
Weeknight GREEKnight Salmon Bowls😍
Ingredients:
2 peppers, largely chopped
1 red onion, largely chopped
1 lb salmon
1 cup israeli couscous
high heat oil/butter
rosemary or thyme
cucumber
olives
For the sauce
1/2 cup yogurt (or tahini if dairy free)
Juice of 1/2 lemon
Chopped dill
Chopped mint leaves
Salt, pepper
Instructions:
Preheat oven to 400.

Chop the peppers and onions into like sized pieces, and arrange on a sheetpan to roast for 15-20 minutes.

While that's roasting, cook your grains (I used couscous but I have loved orzo and quinoa here!) Cook according to package instructions. season with salt, pepper, and turmeric (if you are feeling crazy!)

Pat salmon dry with a paper towel on both sides (Chef @nikhilabuvala teaches this method in the KYPO Course!) and sear with 1 tbsp high heat oil/tallow/butter + some hard herbs like thyme. Then bake for 10 min in oven.

Make the yogurt sauce by assembling and mixing all ingredients.

When salmon, couscous, and roasted veggies are done, assemble a portion of each on plates, top with olives, cucumbers, and yogurt sauce.
Enjoy! this should make 3-5 servings for others or later!