Heavenly Greek Meatballs with Tzatziki Sauce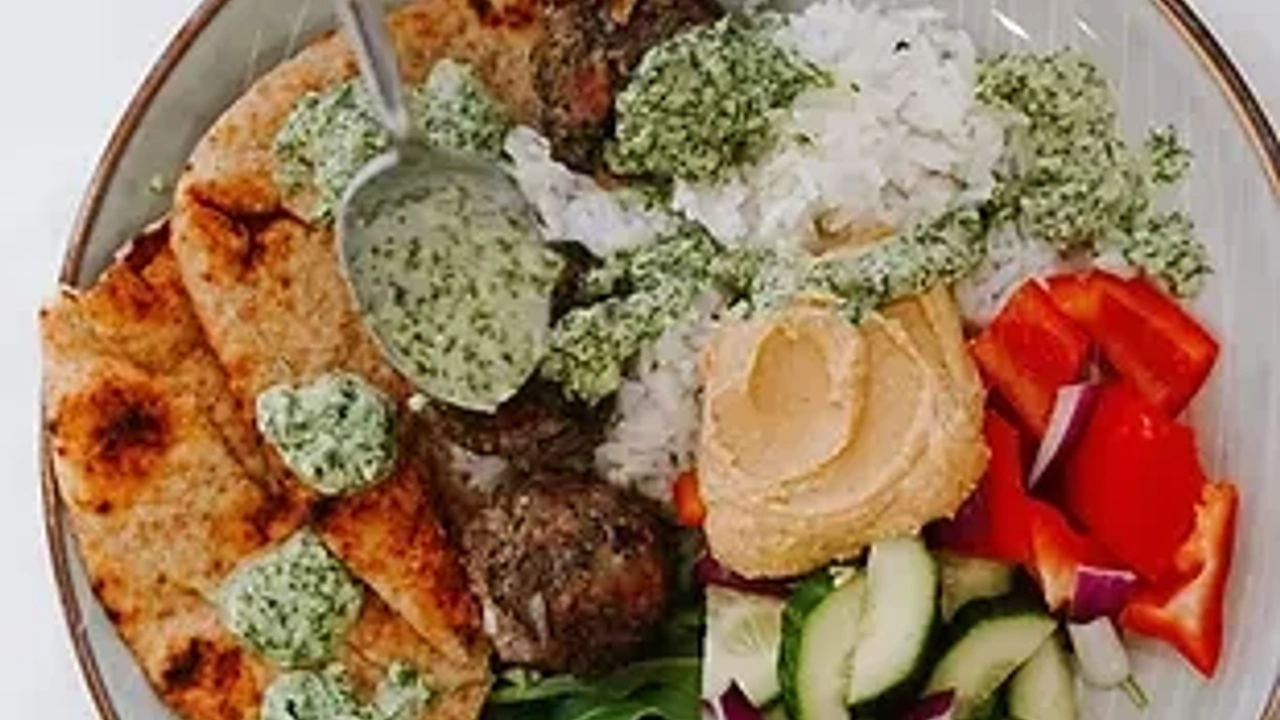 Kurt and I went to the food trucks near our home this weekend. And I got my gyro and enjoyed the heck out of it. Until my pride kicked in and I realized, "I can do better."
SO I DID.
This was such a fun recipe to play around with because it is packed with herbs! I teach a lot about herbs and their medicinal, healing properties in the KYPO Program but you are getting more than a multivitamins worth of nutrients in this meal, just through the herbs!
For the Meatballs (Keftedes)
ingredients
1 pound ground pork

1 pound ground beef

1/2 red onion

1 handful fresh parsley, chopped

1 handful fresh dill, chopped

1 handful fresh mint, chopped

3 cloves of garlic, minced

1 teaspoon cumin

1 teaspoon red pepper flakes
instructions
Preheat the oven to 425.

Finely chop the herbs, onion, and garlic. Combine all ingredients in a bowl and mash with your hands. (This is the worst part, anyone who enjoys this is secretly a murderer)

Using a ice cream scoop, scoop 12 meatballs and roll into balls. Place on a cast iron or sheet pan.

Bake for 22-25 minutes.
For the Tzatziki Sauce
ingredients
1 cup full fat green yogurt (or tahini if dairy free!)

1/3 cucumber

1 handful fresh mint

1 handful fresh dill

Juice of 1 lemon

2 cloves garlic

Salt and pepper to taste
instructions
Chop cucumber and add all ingredients to a food processor. Process. Done.
I loved having this with rice or flatbreads, hummus, and cucumber, tomato, and red onion. ENJOY!