Weeknight Veggie Tacos con QUESO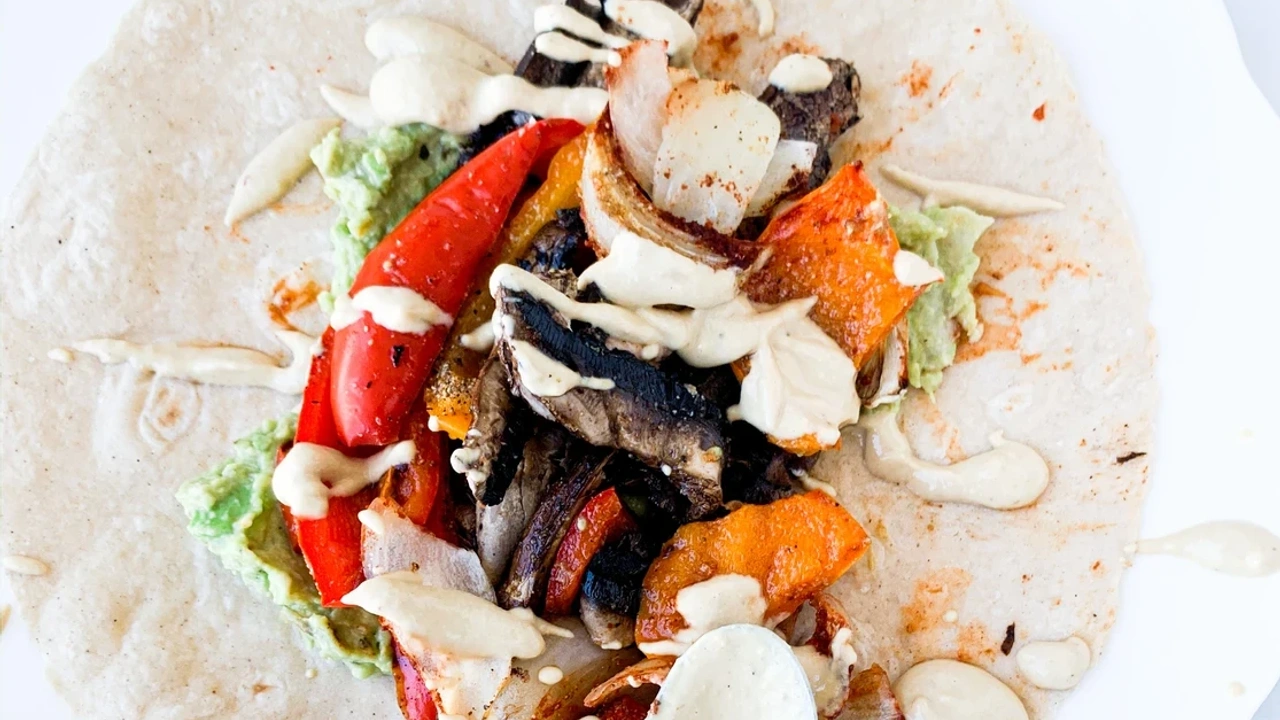 Life is too short to avoid tacos. Life is also too short to eat tacos and feel terrible.
I wish there was a way to find a resolution....oh wait THERE IS.
One sheetpan.
One food processor.
One happy, fiesta filled mouth.
Roasted Veggies:
3 Bell Peppers

1 Yellow Onion

1 Portabello Mushroom (optional, if you like mushrooms)

(any other veggies that you like!)

salt, pepper

garlic powder

cumin

paprika
QUESO:
1 cup of cashews

1 cup of water

1 small container diced green chilies

1 tsp red pepper flakes

salt and pepper
Instructions:
Preheat the oven to 400. Chop onion, peppers, and mushrooms into like sized pieces (you really can use ANY VEGGIES you like here!)

Drizzle olive oil over the veggies and season with salt, pepper, garlic powder, paprika, and cumin.the veggies and add them to a sheet pan.

Bake for 15-20 minutes.

Boil the cashews in hot water for 10 minutes (until soft), drain, and add to a blender with the rest of the ingredients for the queso. Blend.

Assemble the tacos and drizzle with the queso.
Enjoy!