Two Ingredient Chia Berry Jam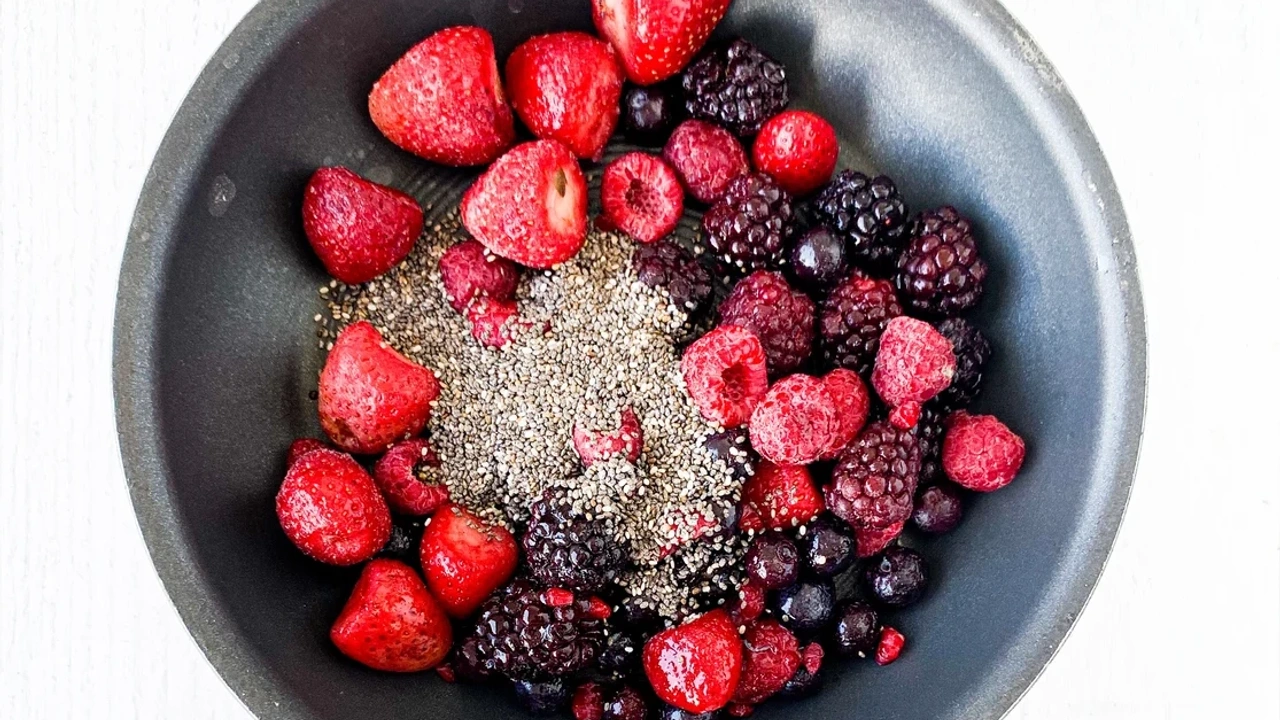 So you want some jam but you don't want all the added sugar and preservatives?
I GOT YOU.
But you don't want it to take all day?
COOL, STILL GOT YOU.
You don't want weird health foodie ingredients?
SERIOUSLY, JUST LET ME GET YOU HERE.
Chia berry jam coming right up and honestly, it could not be easier! I put this **** on everything! From coconut yogurt with some homemade granola to lil parfait cups, a healthier PBJ, or slathered on some toast sprinkled with some goat cheese (trust me here), I believe that you will find a way to enjoy this. Just give it a shot.
Chia Berry Jam
ingredients:
2 tbsp chia seeds

1 small bag frozen berries or 2 cups mixed berries (raspberries, blueberries, strawberries, blackberries)

optional: honey or maple syrup (1-2 tbsp)
instructions:
1. Heat a skillet over medium heat and add one bag on frozen mixed berries, 2 tbsp chia seeds, and add your honey here.
2. keep mashing down the berries until they are smooshed and in a jam like consistency. Bring to a simmer and lower the heat. If needed, add 1-2 tbsp almond milk to thin.
3. Let cook for 5 minutes and remove from heat. Enjoy!