Tuscan Tahini Chicken Dinner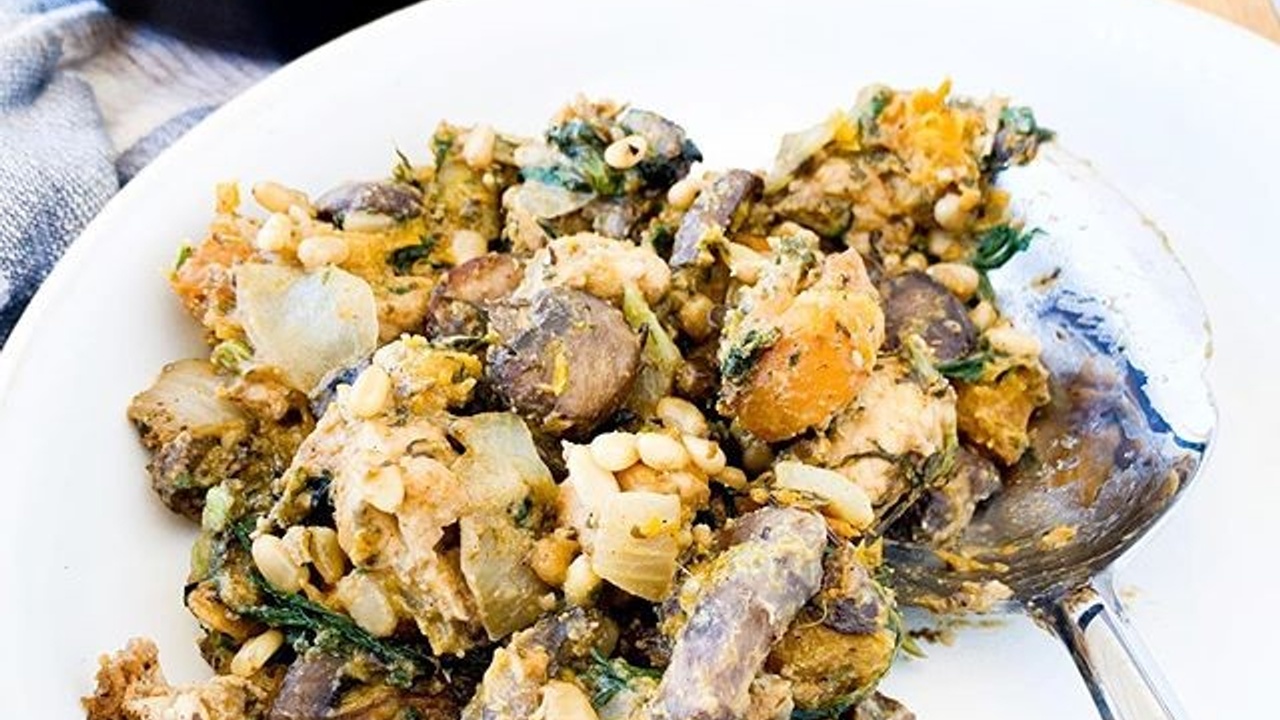 I gave you a recipe yesterday that used tahini and to my delight, some of you actually went and got it! So it has become my civic duty to provide you another ballin' quaranTAHINI recipe to try.
I am a big mushroom gal (shroom sista) but I know for some of you "texture" people that these are just not your drug of choice. So cut it out and add more sweet potato.
Ingredients
1 white onion, diced

1 tbsp minced garlic

¼ cup pine nuts

1 large sweet potato, diced

1 container chopped mushrooms

1 lb chicken breasts, diced

2 handfuls dark leafy greens (spinach, kale, or spring mix)

¼ cup tahini

1 handful chopped basil

salt & pepper, to taste
Instructions
1. Chop onion, sweet potatoes, chicken, and basil.
2. Heat oil in a large skillet over medium heat. When hot, add in onion, garlic, sweet potato and pine nuts. Let cook for 5-8 minutes.
3. Add in sliced mushrooms and chopped chicken, season with salt and pepper and let cook together until chicken is no longer pink inside.
4. Add in tahini and chopped basil and stir all together.
Enjoy, do a little dance, make a little love, get down tonight.