Quinoa Tabbouleh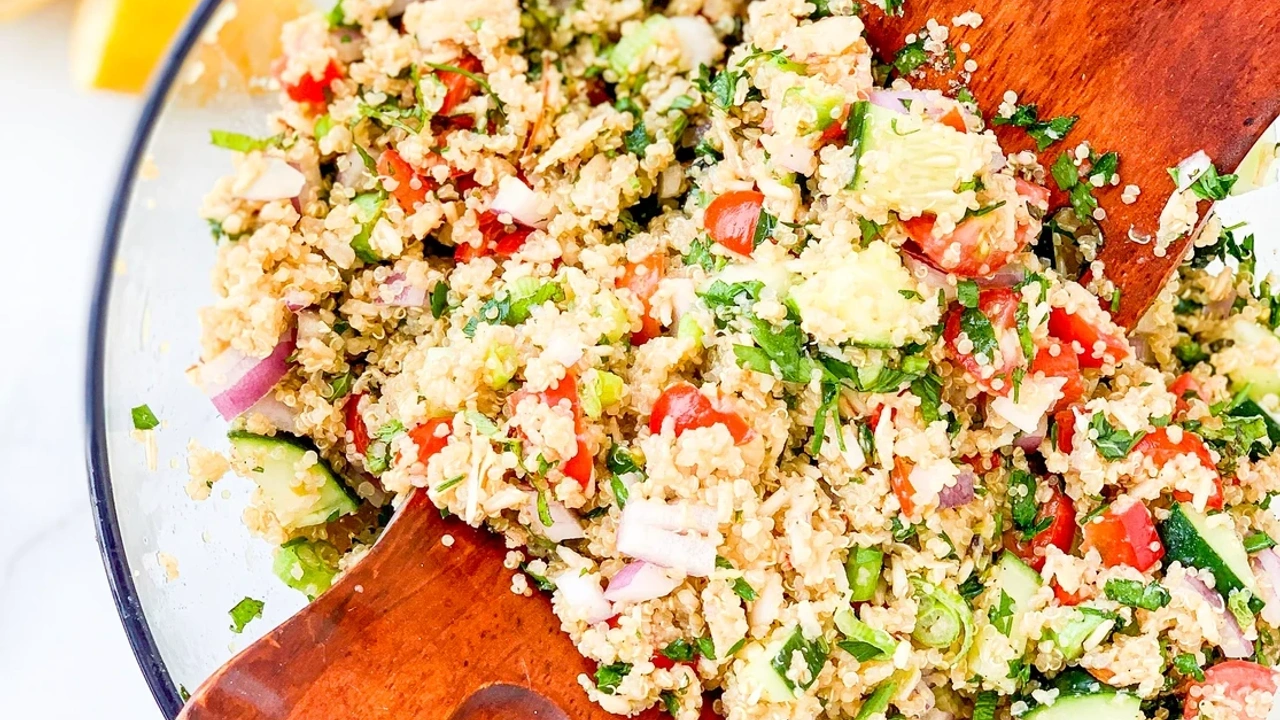 Don't be a fool-eh, make some TABBOULEH!
Perfect for meal prep this week, go on & make some freakin greekin food. Tabbouleh has been a muse of mine for a while. I love anything and everything Greek. (Except my man, I like my man Norwegian)
Tabbouleh is crunchy, filled with so many flavors, and healing, vibrant ingredients. Super healthy and so satisfying, try this recipe this week!
QUINOA TABBOULEH
serves 4-6
Ingredients:
1 cup quinoa, cooked

2 tbsp minced garlic

1/2 red onion, diced

1 container cherry tomatoes

1 cucumber, diced

1 chopped red pepper

1/4 cup green onion, chopped

1/3 cup slivered almonds

1/3 cup chopped mint

1/3 cup chopped parsley

juice of 2 lemons
Instructions:
1. On a stove top over medium/high heat, fill a pot with 2 cups of water, and 1 cup of quinoa. Bring to a boil and then reduce heat to low/medium and let simmer for 15-20 minutes.
2. Chop all ingredients on a chopping block and add to a large bowl. When the quinoa is done, add it to the bowl and combine the herbs, veggies, and spices.
Enjoy!