Protein Packed Pesto Pasta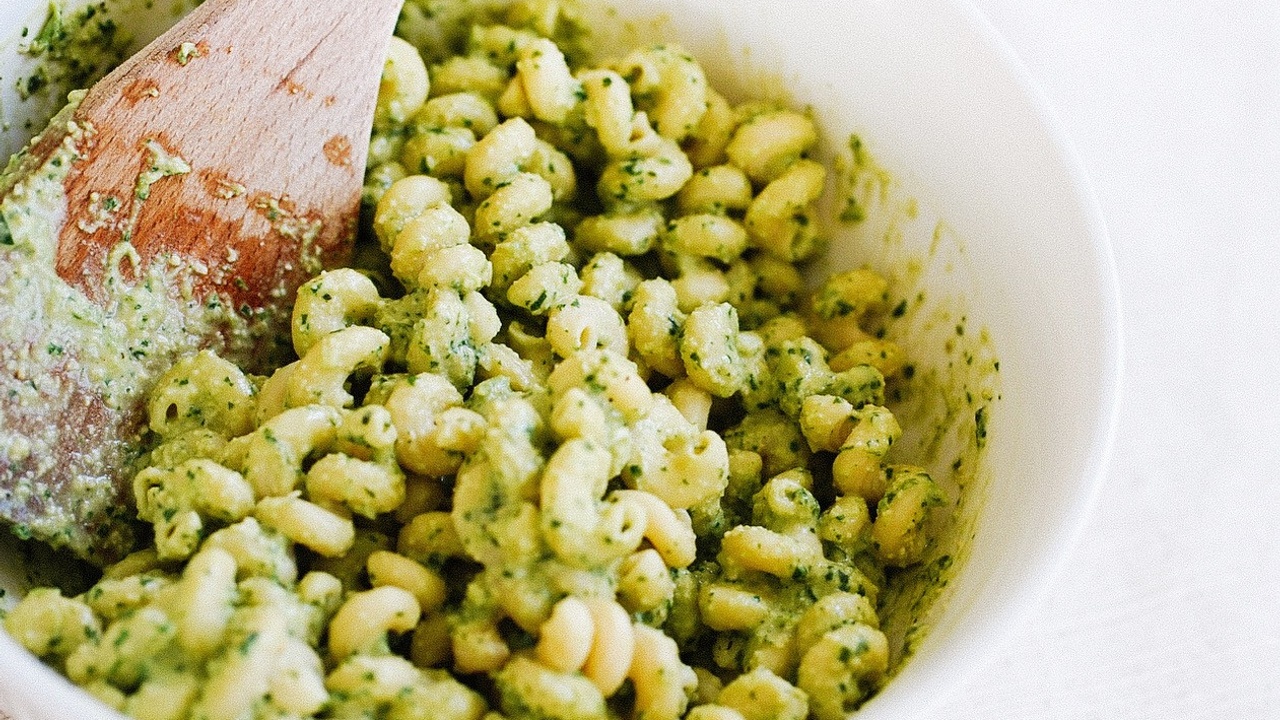 Protein.
Packed.
Pesto.
Pasta.
PRONTO.
Set a timer, this will take all of 20 minutes & you will be so proud of yourself for the culinary creation in front of you!
A couple of things about chickpea pasta:
Chickpea pasta has more fiber, slightly less carbohydrates and MORE protein than normal pasta.

The best kind of chickpea pasta are the ones with ONE ingredient: chickpeas. (Rather than added gums and fillers.)

It is more finicky than normal pasta, meaning you are going to want to follow the cook time to a T! The pasta will make the water pretty murky & it may have a white film on top, this is normal! Just strain and rinse it!

Enjoy chickpea pasta immediately. Because it is so rich in fiber, it will taste awesome day 1 & maayyybe day 2, but can harden if left too long.
ingredients
1/2 cup cashews

1/2 cup basil (2 handfuls)

3-4 cloves garlic (or 1- 2 tbsp minced)

1/4-1/3 cup olive oil

1/4 cup nutritional yeast

juice of 1 lemon

salt & pepper
instructions
Boil cashews for 5-10 minutes. This softens them.

Add drained cashews, basil, garlic, olive oil, nutritional yeast, lemon, and salt and pepper to a food processor. Blend.

Prepare chickpea pasta according to instructions.

Mix together pasta and pesto, and enjoy immediately! (like I said, best within 24 hours.)
Let me know if you make this!