Pistachio Crusted Chicken Tenders
What are you making for dinner tonight? How about the healthiest, tastiest chicken tenders you ever did have! Imagine me as the KFC's Colonel Sanders saying this to you. I know their slogan is "nobody does chicken like KFC" which is true, others do it BETTER.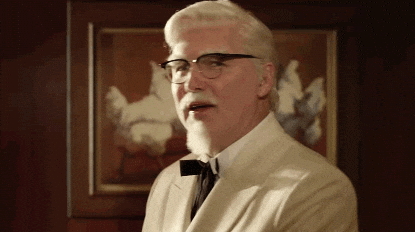 There are some differences between him and I, mainly our stances on hydrogenated oil, but still, we both love some chicken tenders.
These are made with 4 ingredients: chicken, honey mustard, pistachios, almond flour. You got those? Then give this a try and tell me what you think!
PISTACHIO CRUSTED CHICKEN TENDERS
servings: 4
ingredients:
2 lbs organic chicken tenders

1/3 cup honey mustard

1 cup pistachios, shell removed

1/2 cup almond flour

1 tsp italian seasoning

1 tsp garlic powder

1 tsp salt

1/2 tsp pepper
instructions:
1. Preheat oven to 375. Grease a baking sheet.
2. Cut the chicken breasts into strips. In a food processor, add pistachios and process until a flour forms. Add in the rest of the dry ingredients and pulse until combined. Add dry mixture to a small bowl. Add the honey mustard to another small bowl.
3. Using a basting tool or a spoon, coat each chicken strip front and back with the honey mustard. Then coat eat side with the pistachio almond flour mixture and add to the baking sheet.
4. Bake for 20 minutes, enjoy!