Peach Recipes Roundup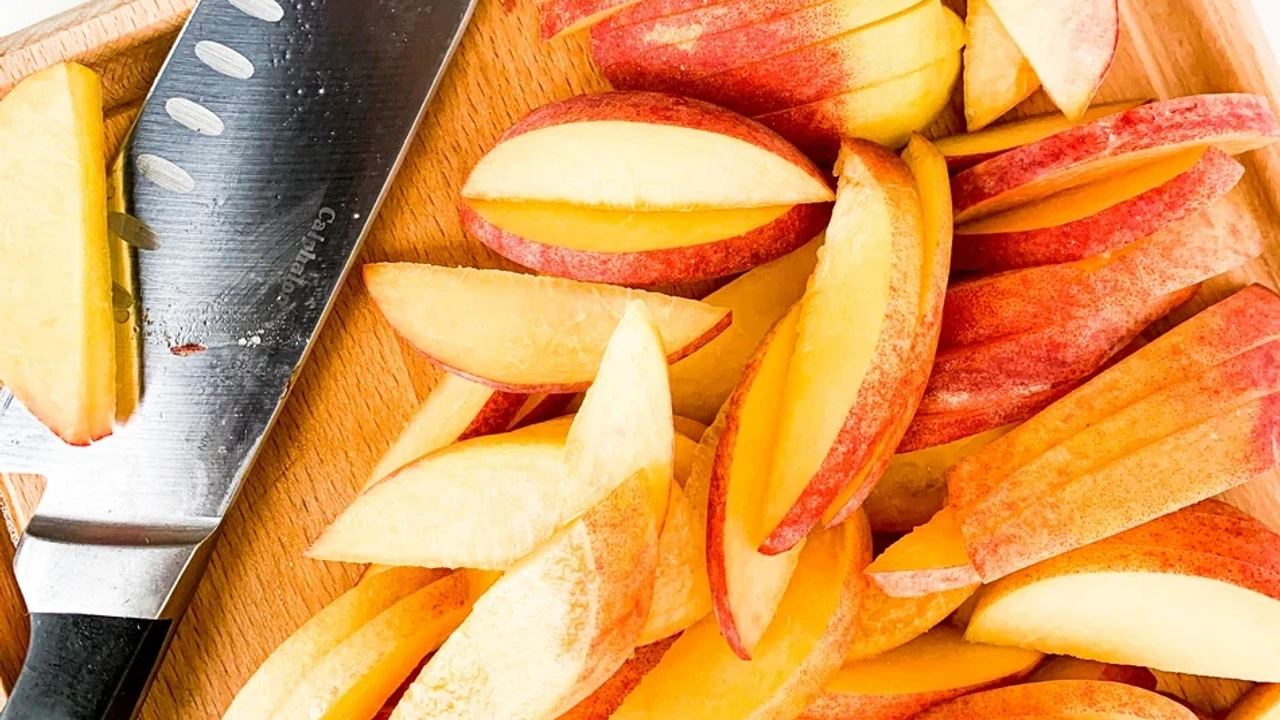 It's that time of year, it's peach season baby.
There are more to peaches than just being used as emojis for butts.
They can be used in sweet AND savory dishes and add so much darn flavor.
If your "healthy diet" still consists of steamed broccoli and chicken, no wonder you are having a hard time sticking to it.
You can sustain what you enjoy, so for the love of peaches, let's start enjoying real, whole foods.
Here are THREE of my favorite peach recipes to try:
Son of a Peach Smoothie:
1.5 cups unsweetened vanilla almond milk

1/2-1 peach, sliced and frozen

1/2 banana, sliced and frozen

1/3-1/2 cup frozen riced cauliflower (buy it frozen- it makes a difference in taste!)

1 tbsp almond butter

1 scoop vanilla protein powder

sprinkle of cinnamon
instructions
Blend and enjoy your #BIGGLASSSMOOTHIE
Single Serve Peach Cobbler
1 chopped peach

2 tsp coconut flour

1/2 tbsp coconut sugar

1 tsp coconut oil

1 tsp maple syrup

1 tsp vanilla extract

2 tbsp pecans

1 tbsp shredded coconut

cinnamon & seasalt
instructions
1. preheat oven to 350. Chop peach into bite sized chunks.
2. In one bowl, stir chopped peach, 1 tsp coconut flour, coconut sugar & coconut oil.
3. In another bowl, stir 1 tsp coconut flour, chopped pecans, shredded coconut, maple syrup, splash of vanilla extract & pinch of sea salt and cinnamon.
4. Pour the second bowl on top of the first and bake for 5 minutes and broil for 1-2 to let it get a lil crunchy!
easy easy easy
GRILLED PEACH, BASIL, BALSAMIC CHICKEN KABOBS
2 chicken breasts

balsamic dressing* (or just oil and balsamic vinegar)

2 peaches

1 white onion

basil

balsamic glaze
instructions
1. Marinate 2 chicken breasts in the balsamic dressing
2. Chopped chicken into large chunks, peaches into large chunks, and 1 white onion into large chunks.
3. Assemble kabobs: marinated chicken, onion, basil leaf, peach, onion, basil, chicken, etc....
4. Grill on a cast iron indoors or GET OUTSIDE AND GET GRILLING!
5. Drizzle with balsamic glaze, (mine is storebought)
You will know the chicken is done when it is no longer pink inside!
Enjoy!