Parfait Cups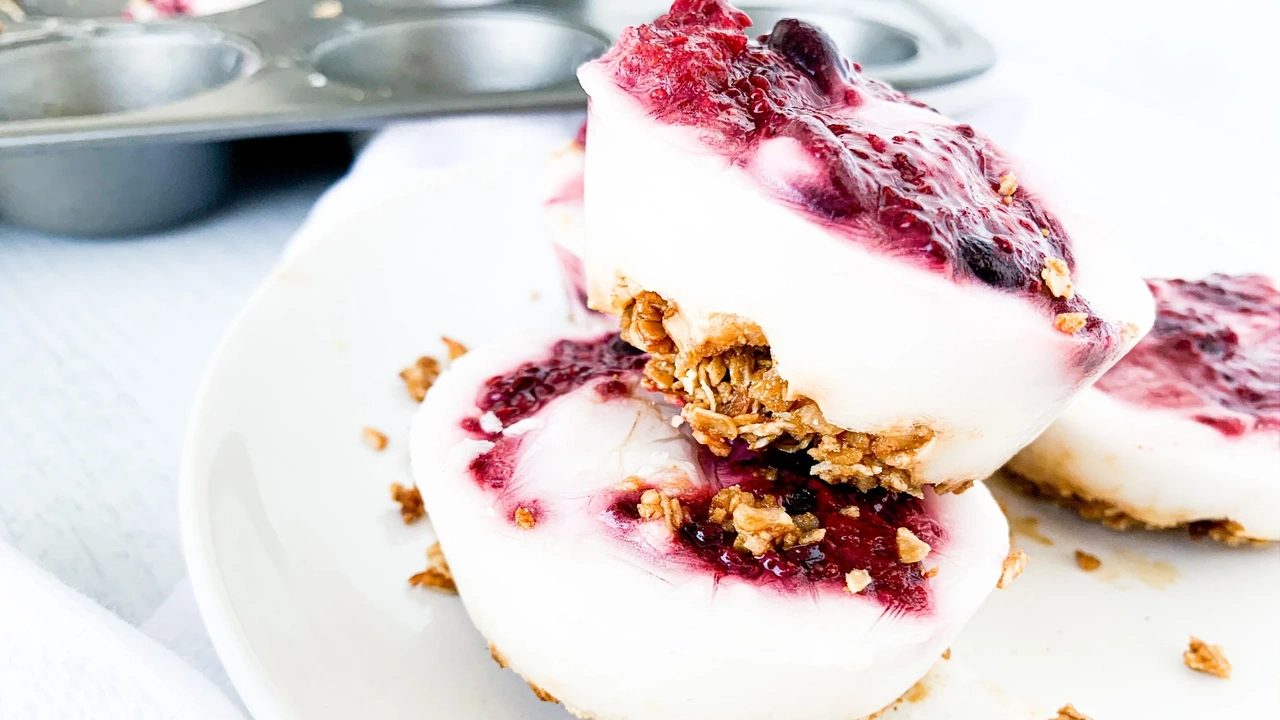 I'm going to cut the crap. These are really delicious. You should make them. These are a result of a late night "you know what would taste really good?"
Be thankful that I am very selective on which late night ideas I act on. I once thought to put frozen eggplant in my smoothies because "it's relatively flavorless!" But let me tell you something, it's not. It was horrendous.
BUT these are different, I am so proud of these lil guys! They are so beautiful too! I think you you should make these and I think you should enjoy them for breakfast, lunch, dinner, snack, or dessert.
Here are a few reasons:
They are:
dairy free

gluten free

easy

delicious

nourishing
Parfait Cups
ingredients:
1 cup dairy free yogurt of choice (I use SoDelicious Unsweetened Vanilla)

1 cup homemade granola (or store bought, I like Purely Elizabeth)

1/2 cup creamy almond butter
instructions:
1. In a food processor, add the granola and the nut butter. Process until fully combined.
2. Press the granola mixture into each muffin tin. Spoon in the yogurt to top, and drizzle with the chia berry jam.
3. Freeze for at least 3 hours and keep frozen.
ENJOY!!!!