One Sheetpan Dinner: Chicken Sausage and Veggies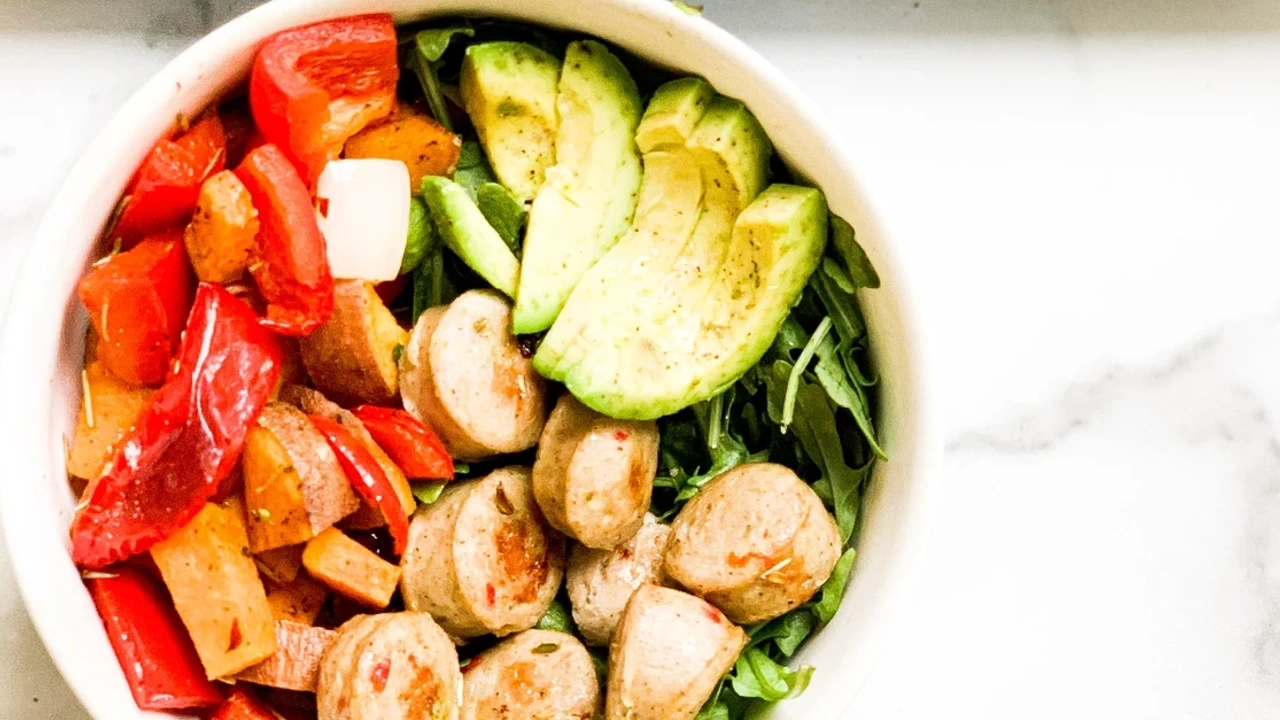 The easiest one pan, no mess, simple Chicken Sausage and Veggies will make you feel like hey maybe you can do this health thing!
high in protein

3+ servings of veggies

super flavorful

easy as pie
ingredients:
1 package chicken sausage (I used Al Fresco OrganicSweet Italian from Walmart)

2 sweet potatoes

1 white onion

2 bell peppers (red or orange)

olive/avocado oil

salt, pepper, rosemary, *red pepper flakes
*optional if you like spicy!
instructions:
1. Preheat your oven to 425 degrees.
2. Chop all ingredients in like size pieces. Grease a sheet pan and add sweet potatoes, drizzle with oil and season with rosemary and red pepper flakes*
3. Bake for 20 minutes.
4. Remove from the oven and add the rest of the veggies and chicken sausage on the same sheet pan. Season veggies with salt and pepper and put back in the oven for 15 minutes.
Let cool and enjoy! I assembled my meal with arugula/spinach, 1/2 avocado and some drizzle lemon juice to bring out even more flavor.