Meal prep with me!
Over and over again, the biggest complaints I hear about making healthy food are:
I have no time.

I have no idea where to start

I don't know how to cook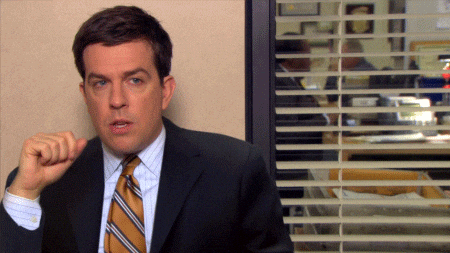 I get it, I can relate. (Do I agree? no, but I do have the spiritual gift of empathy.)
It's not that cooking healthy food is hard, it just that it may be unfamiliar. So, give me one hour and let's get real familiar here! I am giving you a grocery list, five recipes with FIVE INGREDIENTS OR LESS!!, and step-by-step instructions.
Grand total: $83.08 with Kroger Clicklist (which I highly recommend using because it saves so much time and you just drive up as they unload groceries into your car).
---
Your menu this week:
Mains:
pesto chicken stuffed sweet potatoes

green goddess Salad

chickpea pasta with coconut milk bolognese (meat sauce)
Breakfast:
overnight chia oats

big glass smoothie
---
grocery list:
spring mix/kale/salad mix (16 oz container)

chickpeas (1 can)

Banza Pasta

orange and red bell pepper (1&2)

fresh basil

zucchini (3)

avocado (3)

yellow onion (2)

frozen riced cauliflower (1 bag)

organic ground turkey (93% lean)

full fat canned coconut milk

chunky marinara (1 jar)

free range chicken (1/2 lb)

storebought pesto

sweet potato (3 small)

cherry tomatoes (1 container)

almonds (at least 1 cup)

oats

chia seeds

siggis 2% flavored greek yogurt (2) (4 if you do not have protein powder)

unsweetened vanilla almond milk

honey

frozen berries

granola (I like purely elizabeth)

primal kitchen salad dressing of choice (i like greek)


---
SHEETPAN #1
you will need: sweet potatoes, honey, oil.
1. Preheat oven to 400 degrees. Rinse sweet potatoes and pierce with a fork. Drizzle with olive oil and honey (1/2 tbsp of each) and wrap in foil. Roast for 1 hr.
SHEETPAN #2
you will need: onion, chickpeas, salt, pepper, garlic powder, (smoked) paprika.
1. Rinse and drain chickpeas, pat dry on paper towel. Chop onion in half and in quarters to make large chunks.
2. Grease pan with oil and transfer chickpeas and onion to pan, lightly season with oil, salt and pepper.
3. roast for 20-30 minutes, then season chickpeas with garlic powder, smoked paprika (regular paprika is ok too), and onion powder.
POT #1
you will need salt, chicken, pesto, banza pasta.
1. On the stove, boil water over med/high heat and 1/2 tbsp salt. Add in chicken and boil 10-15 min or fully cooked.
2. Transfer chicken to chopping block and shred, move chicken to bowl and add 4-5 tbsp pesto to chicken and stir. set aside.
3. Rinse pot and fill half way with water. Bring to a boil and add in banza pasta. cook 7-9 minutes and drain. Set aside.
LARGE POT #2
you will need: onion, red bell pepper, zucchini, basil, ground turkey, marinara, coconut milk, seasonings.
1. Heat 1 tbsp oil in large skillet. Chop 1/2 onion and 1 red bell pepper, add to skillet.
2. Add ground turkey to skillet and continuously stir and break meat apart.
3. Chop zucchini and add to skillet, add salt, pepper, garlic powder (fresh garlic if possible!!) and let brown together.
4. When the ground turkey is almost done, add in 1 handful of fresh basil and all the marinara. Let simmer together.
5. Shake can of coconut milk and add 1/2-3/4 can into the meat sauce. Stir and add salt/pepper to taste.
6. Add in banza pasta and stir! add to tupperwares (makes 4).
BREAKFAST MASON JARS AND ZIPLOCS
you will need: oats, almond milk, chia seeds, yogurt, granola, frozen riced cauliflower, zucchini, frozen berries, (protein powder if using)
1. In a mason jar, add 1/3 cup oats, 2/3 cup almond milk, 1 serving greek yogurt, 1/3 cup frozen berries, and 1 tbsp chia seeds. Set aside in fridge and it is ready for morning! Make two of these and in the morning I just add granola, more berries, or nuts.
For the smoothies!
2. In a large ziploc bag, add 1/2 chopped zucchini, 1/2 cup riced cauliflower, 1/2 cup frozen berries/ (or any fruit). Store in freezer and in the morning, dump into a blender with 1 cup almond milk and either 1 serving greek yogurt or 1 serving protein powder (I like ancient nutrition or PBFit+), top with granola for crunch. (make 2 bags)
ASSEMBLE:
1.remove sweet potatoes from the oven, slice in half and fill with pesto chicken. Add a little more pesto, some cherry tomatoes, cheese if desired, and add to tupperware over greens.
2. Chop the remaining peppers, slice avocados in half, and fill in large container with cherry tomatoes. In each tupperware, add 2-4 cups greens, 1/4 cup chickpeas, roasted onions, cherry tomatoes, 1/4-1/2 avocado, peppers, 2 tbsp nuts. You can add pesto chicken too if you want. fill mini container with 2 tbsp dressing and dress the salad when you are ready to eat (not before, then it will get soggy).
*I use kitchen scissors to chop everything in the bowl so everything is bite sized!
3. Move smoothie packets to the freezer, mason jars and all tupperware to the fridge, and VOILA!
it. is. finished.
Now enjoy the convenience of prioritizing your health and stay tuned for more!