Garlic Cilantro Lime Chicken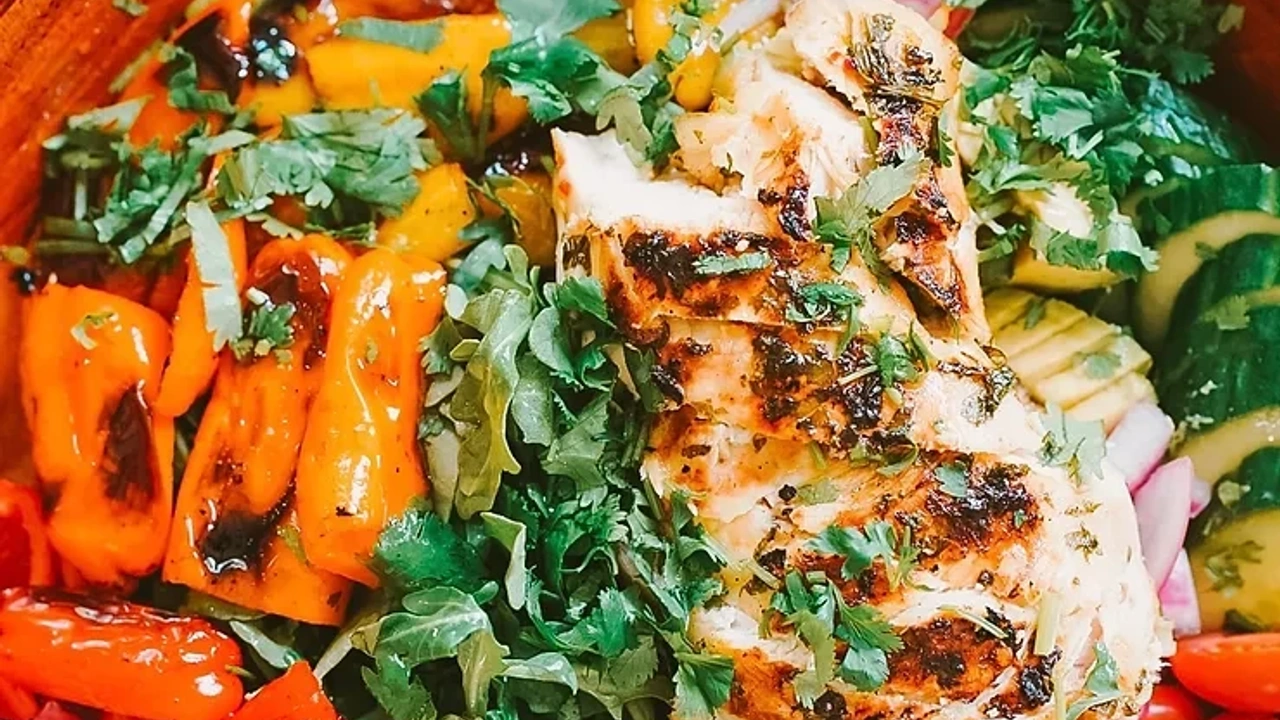 It's summertime and this recipe is so flavorful it actually makes you smile just eating it. Because that's what your food should do for you, it should bring you joy. I have made this recipe using lemons instead of limes and parsley + oregano instead of cilantro and IT STILL WORKS.
Hope you love this dish as much as I do, let me know in the comments!
Ingredients
•1/2 cup Extra Virgin Olive Oil
•1 tbsp honey
•juice of 2 limes
•handful of chopped fresh cilantro
•3-4 cloves garlic, chopped
•salt, pepper
•red pepper flakes
for the salad
chicken

onions

arugula

avocado

cucumbers
Instructions
Combine all ingredients for the dressing/ marinade. In one container, add the raw chicken and the 1/2 the marinade. Save the other half to use as a dressing. Let the chicken marinade for at least an hour.

In a skillet over medium heat, add chicken and let sear on both sides. Cook until no longer pink in the center.

Add peppers to the skillet and let cook with a little bit of the dressing!

Finish with some fresh arugula, sliced cucumbers, avocado, pickled onions, tomatoes, and chicken!
Enjoy!