FALL Apple Spiced Chia Pudding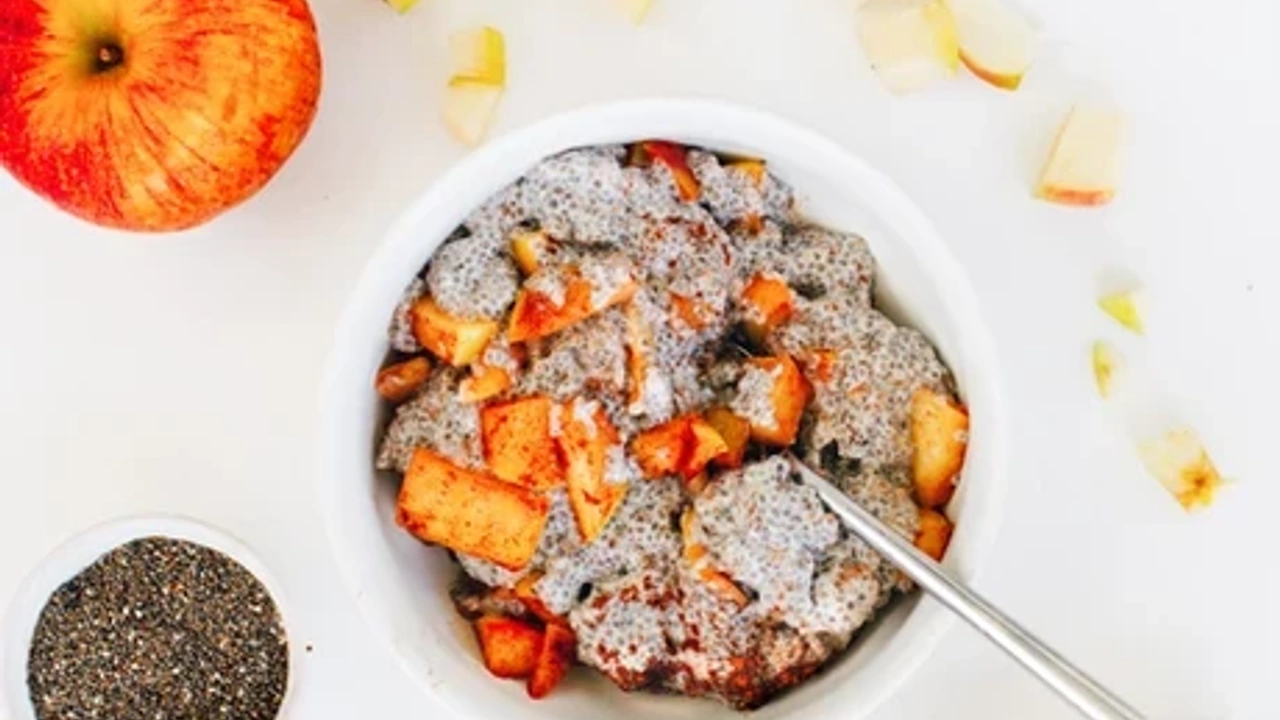 We get it, pumpkins, it's fall. But we are forgetting an unsung hero of this season: the apple.
Full of B Vitamins, Riboflavin, Thiamin, and even Prebiotics- all important in supporting a healthy nervous system and a healthy gut.
You know what they say, an apple a day keeps the doctor away!
BUT HOW?
I got you.
Chia Pudding. Sauteed Cinnamon Apples. A fusion of fall that keeps your energy, digestion, and blood sugar happy.
Here is a video to whet your appetite and show you how easy this can be!
ingredients:
1/2 honeycrisp apple

3 tbsp- 1/4 cup chia seeds

1 cup almond milk

1 tbsp maple syrup

1 tbsp coconut sugar (optional)

1 tbsp coconut oil

cinnamon
instructions:
combine chia seeds, almond milk, and maple syrup in a mason jar and stir. let sit in the fridge overnight. (you can make several of these at a time!) **
heat a skillet over medium heat and allow coconut oil to melt.
add apple, cinnamon, and coconut sugar (if using) and let cook for 5 min, stirring occasionally.
add chia pudding and stir it all together until warm! ENJOY!
**You can either make the chia pudding ahead of time, or all at once!
If you want to make it all at once, then simply skip the first step outlined in the video (pouring the almond milk, chia seeds, and maple syrup in a mason jar and letting it sit overnight)
and add those ingredients to the sauteed apples and let that all cook for 5 minutes.