Easy Stuffed Peppers- Mexican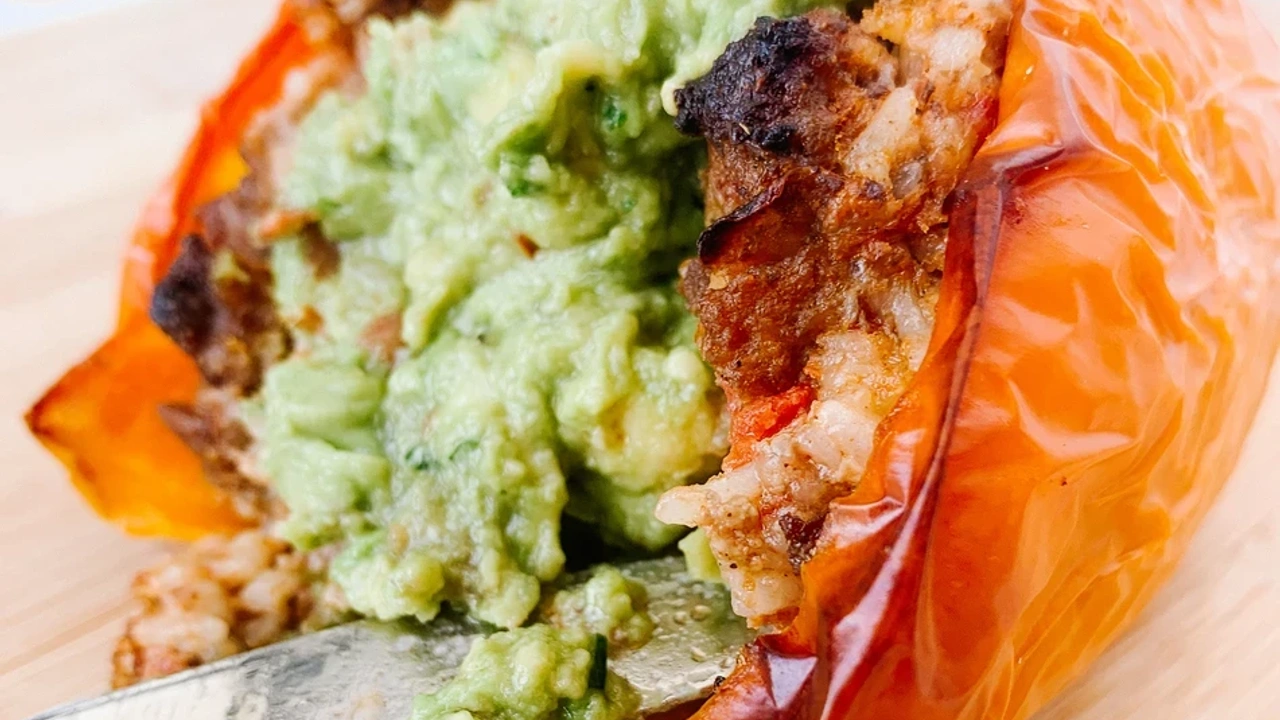 Fiesta your eyes and your mouth with super healthy, super filling stuffed peppers tonight! You can absolutely do stuffed peppers a million ways, but here is a great start.
To make things easier, I used organic microwaveable rice. For those of you who are afraid of nuclear warfare in your home, I completely understand- you just have to add one more step of cooking the rice.
I hate when recipes come with a full history of your life and update on your nieces and nephews, so without further ado, here is the recipe!
ingredients:
•4 bell peppers
•1 pound ground beef or turkey
•1.5 cups rice/quinoa, I used @seedsofchange basmati rice
•1/2 jar of your favorite salsa
•Mexican seasonings (cumin, paprika, onion& garlic powder, salt, pepper
•fresh cilantro, always&forever.
instructions:
1. Preheat your oven to 375.
2. Slice the tops off of the bell peppers and scoop out the seeds.
3. In a skillet, Cook the meat until no longer pink.
4. Add cooked grain (I microwaved mine like a barbarian), salsa, seasonings, (and black beans/corn if you want!).
5. Pour a little water in the bottom of a Pyrex (to allow it to steam)
6. Stuff the peppers with the filling and bake for 35-45 min in the Pyrex.
Top with guac and some chopped cilantro , always & forever.