Double Chocolate Chip Muffins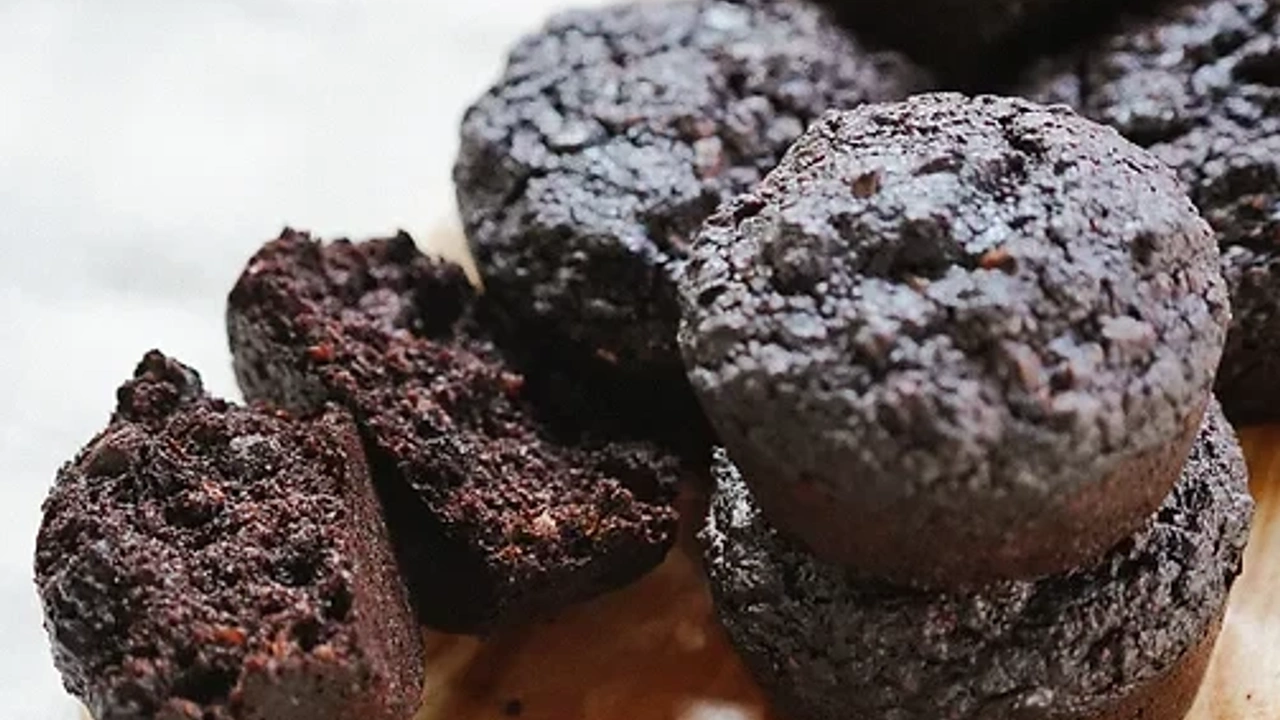 For the past week, this has been my breakfast, along with a hefty spoon of nut butter (to give some healthy, blood sugar stabilizing fats and protein!) I get on kicks, and now that it is getting colder, the idea of having a smoothie is just not appetizing to me at all. Introducing: double chocolate chip muffins.
They are naturally anti inflammatory and filled with omega 3 fatty acids from the walnuts. The cacao adds antioxidants, the almond flour and oats add tons of fiber, and most importantly they taste really great.
ingredients:
2 ripe bananas

1 egg

1 ½ tsp baking soda

1/2 cup coconut sugar

3 Tbsp maple syrup

1/4 cup nut butter or tahini (I used tahini)

2 Tbsp coconut oil

1/2 cup cocoa powder, sifted if clumpy

3/4 cup oats

1 1/4 cup almond flour

1/4 cup chopped walnuts

1/4 cup dark chocolate chips

splash of vanilla extract

pinch of salt
instructions:
Preheat oven to 350. Grease muffin tin and fill with cupcake wrappers.

Mix all wet ingredients first, then slowly pour in the dry ingredients. Combine until the batter is smooth.

Fill each muffin tin with batter and bake for 25-30 minutes.

Let muffins cool and enjoy! Lasts for a week in the fridge or covered on the counter, or longer frozen!