CREAMY Mushroom Pasta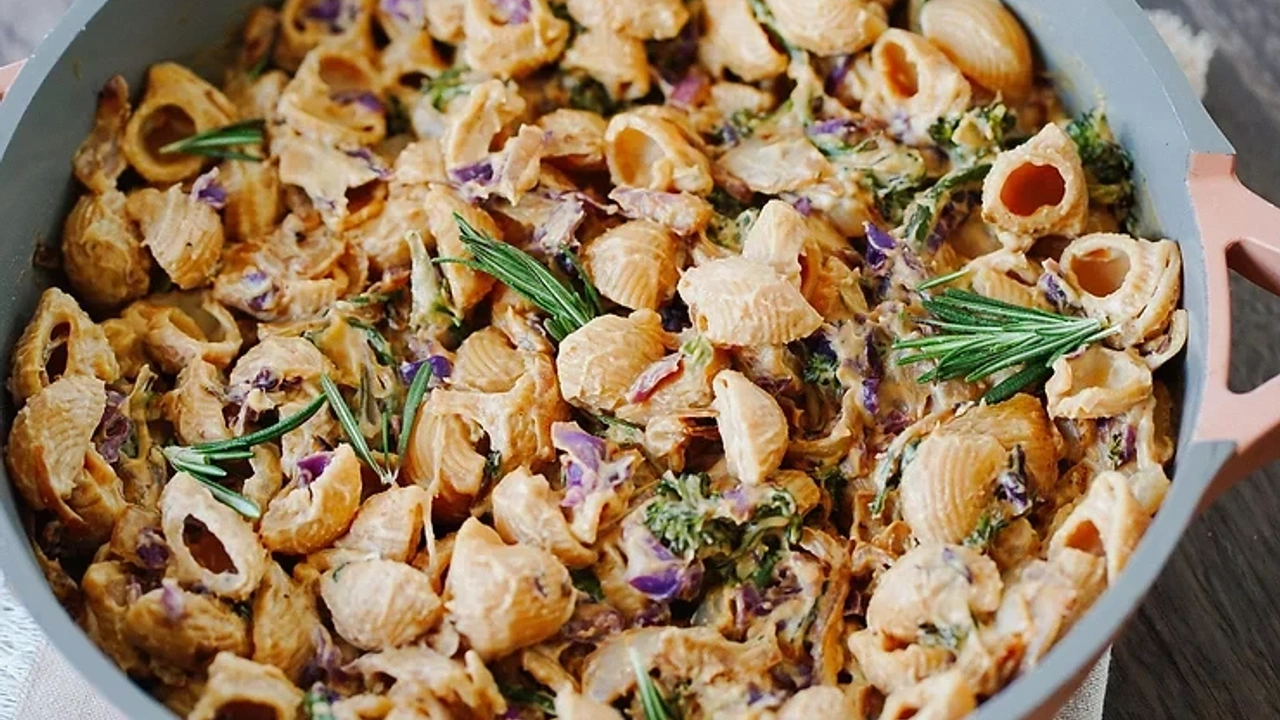 Dreamy, creamy, even steamy mushroom pasta.
But also gluten free, dairy free, and filled with nutrition?
Say it ain't sooooo!
Have you ever made a creamy sauce using cashews? It adds so much flavor and texture, without the inflammation.
This pasta is chickpea pasta with ONE ingredient. CHICKPEAS.
Since there are no preservatives, you are going to enjoy it most when eaten the same day, rather than letting it sit in the fridge.
Remember, real food shouldn't last weeks in your fridge or pantry. Real food goes bad over a few days, this is a GOOD thing!
ingredients
for the sauce:

1 1/4 cup cashews

1 lemon

1 tbsp minced garlic

1/3 cup nutritional yeast

smoked paprika/ regular paprika

salt and pepper

1 container sliced mushrooms

avocado/coconut or a high heat oil

1/2 diced yellow onion

1 tbsp minced garlic

any other veggies you want (I used red cabbage and brocolini)

fresh rosemary

chickpea pasta
instructions
1. Boil cashews for 15 min to soften.
2. Drain and add cashews to blender with 3/4 cup water and the rest of the sauce ingredients. Blend until creamy.
3. In a skillet over medium heat, drizzle oil, add onions, garlic, and mushrooms. let all of the veggies cook together until the mushrooms have decreased in size and the pot is fragrant. Add cashew cream and fresh rosemary. let cook together.
4. Cook pasta according to instructions on box. Drain and add to the sauce and veggie mixture.
ENJOY!!!