Chimmi-Chicken Spaghetti Squash Dinner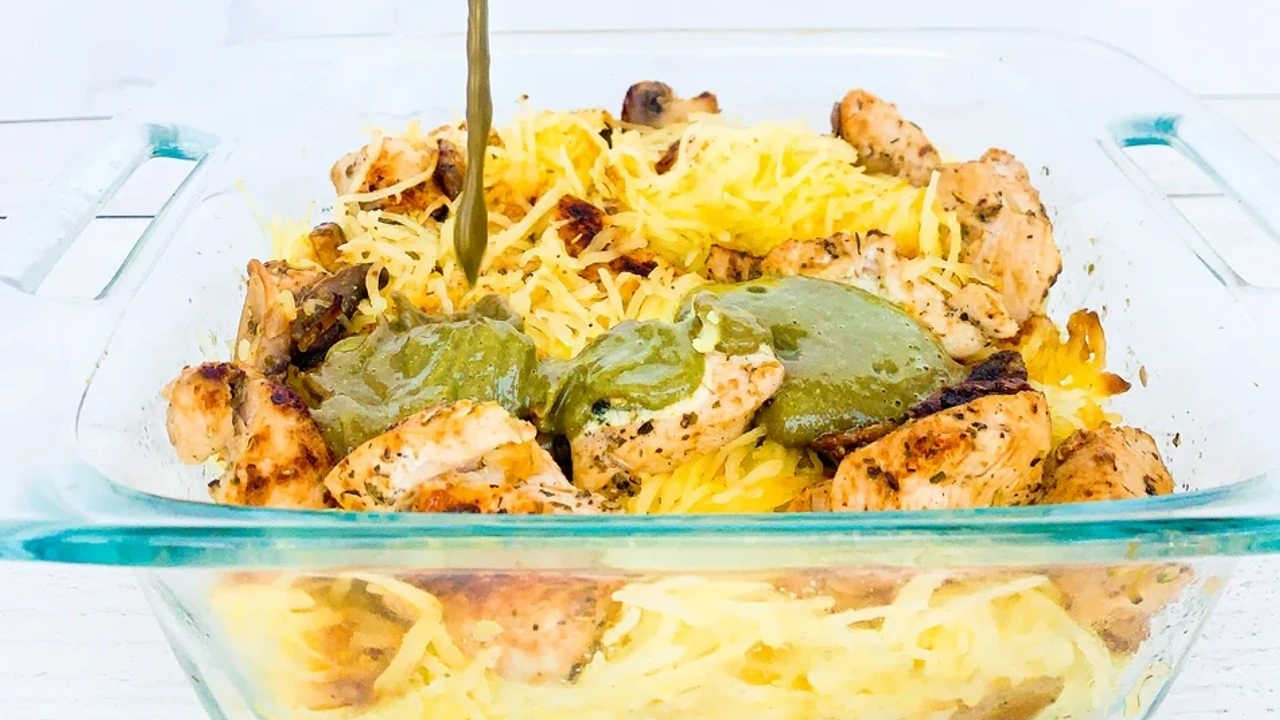 This is about the most flavor I can pack into one meal.
Arguably the the gateway dinner for the "anti vegetable" crew.
This tastes 1million percent better than it looks. Which, really doesn't seem like it's saying much....
The only time this color has ever looked good is against Kurt's eyes (and even then...)
For the cooking newbies, may I introduce you to SEARING? Heating a skillet or a sheetpan FIRST, then adding your protein or your veggies. This allows the chicken to have those nice caramelized sides!
For the chicken:
2 chicken breasts, diced

juice of 1/2 lemon

minced garlic

salt, pepper, dried oregano (or whatever dried herb seasoning you have on hand)
For the spaghetti squash:
spaghetti squash

olive oil

salt and pepper
For the sauce:
1 avocado

juice of one lemon

1 handful fresh parsley

1 handful fresh cilantro

2-3 cloves garlic

1/2 cup water

1/2 cup olive oil

1 pinch salt and pepper
1/2 cup any nut other than peanuts
instructions:
for the spaghetti squash: see photo from my meal prep guide:
Heat a skillet over medium high heat.

Chop chicken into like sized pieces and drizzle oil in pan. add 1 tbsp minced garlic and chicken and season. Let caramelize on both sides and remove from heat.

In a blender, combine all ingredients for the sauce and blend.

In a large bowl, combine cooled spaghetti squash, chicken, and drizzle sauce on top.
ENJOY!