Broccoli Basil Detox Soup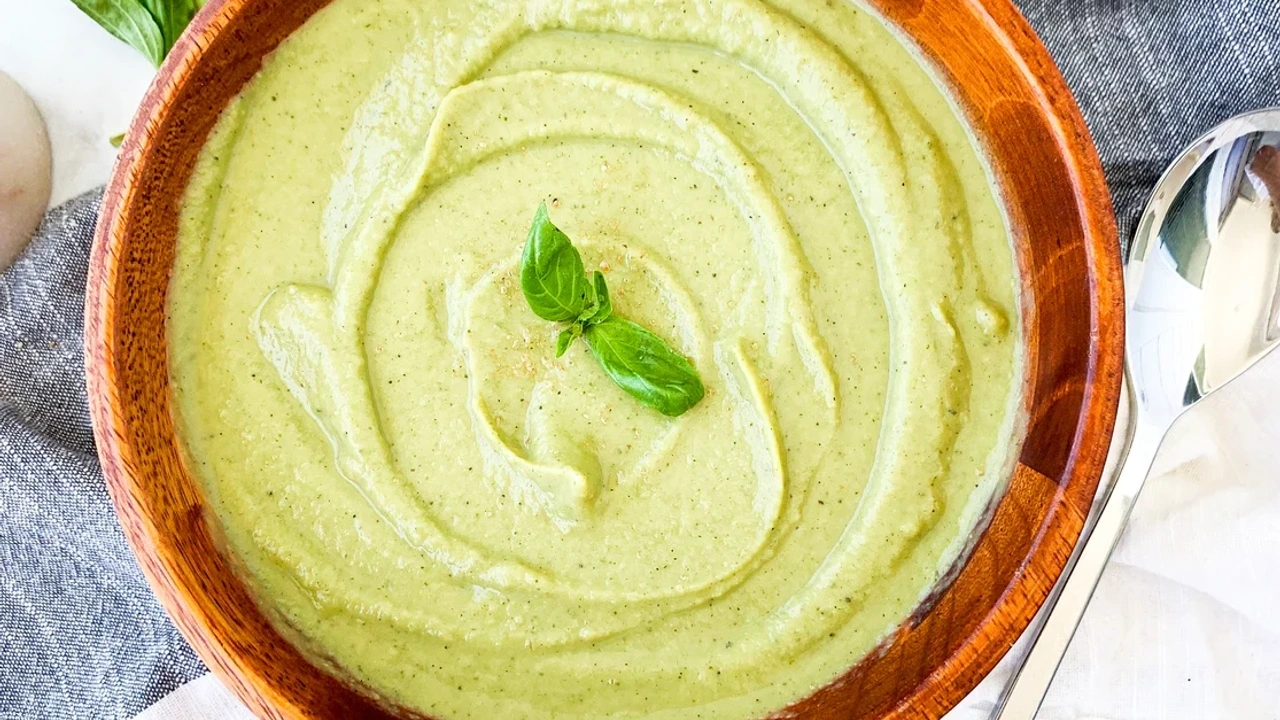 This is not the most engaging title, I get that. I call this a detoxifying soup because it has broccoli and ginger, both of which aid in digestion and bone broth that supports and strengthens a healthy gut! With tons of fiber, protein, and healthy fats, this is a great dinner to ease your belly and to (I will stop dancing around this) get you to poop again.
Here are the miracle ingredients.
Ginger: Naturally detoxifying and aids in digestion and relieving bloat or discomfort. (Think about when you would have ginger ale when your stomach hurt!)
Broccoli: Filled with fiber, broccoli acts like a brush in your intestines to help move things along ;)
In this recipe we steam the broccoli which makes it much easier to digest and won't cause the bloating that cruciferous (broccoli, cauliflower, cabbage, brussels, etc..) veggies can.
Bone Broth: Full of nutrients, can decrease inflammation, help heal the gut, and decrease joint pain.
RECIPE:
serves 4
ingredients:
2 heads of broccoli

1 knob (1/2 finger length) of fresh ginger

1 can of cannelini beans

1 package of fresh basil (1.5 oz)

1 tbsp butter/ghee/avocado oil

1/2 chopped yellow onion or 1 small white onion

5-6 cloves garlic

3 cups of bone broth*

salt and pepper

2 tbsp nutritional yeast (optional)
instructions:
1. Fill a large pot half way with water, and put over a burner on medium heat. Separate broccoli stems and add to boiling water. Cover and let steam for 5-8 minutes or until broccoli is soft and bright green.
2. In a separate pan, heat 1 tbsp oil over medium heat and add chopped onions, garlic, and ginger. Let simmer until fragrant. Add drained and rinsed cannelini beans to the mix and let cook for 5-8 minutes or until onions are translucent.
3. Drain broccoli from large pot and add to blender along with the bean mixture. Add basil, salt and pepper, nutritional yeast, and bone broth. Blend for 2-3 minutes or until completely smooth.
4. Enjoy! I usually slice cucumbers and dip them as I eat this soup!
*I like this very thick but if you want it thinner then add 1/2 cup of broth at a time!