Blueberry Lemon Muffins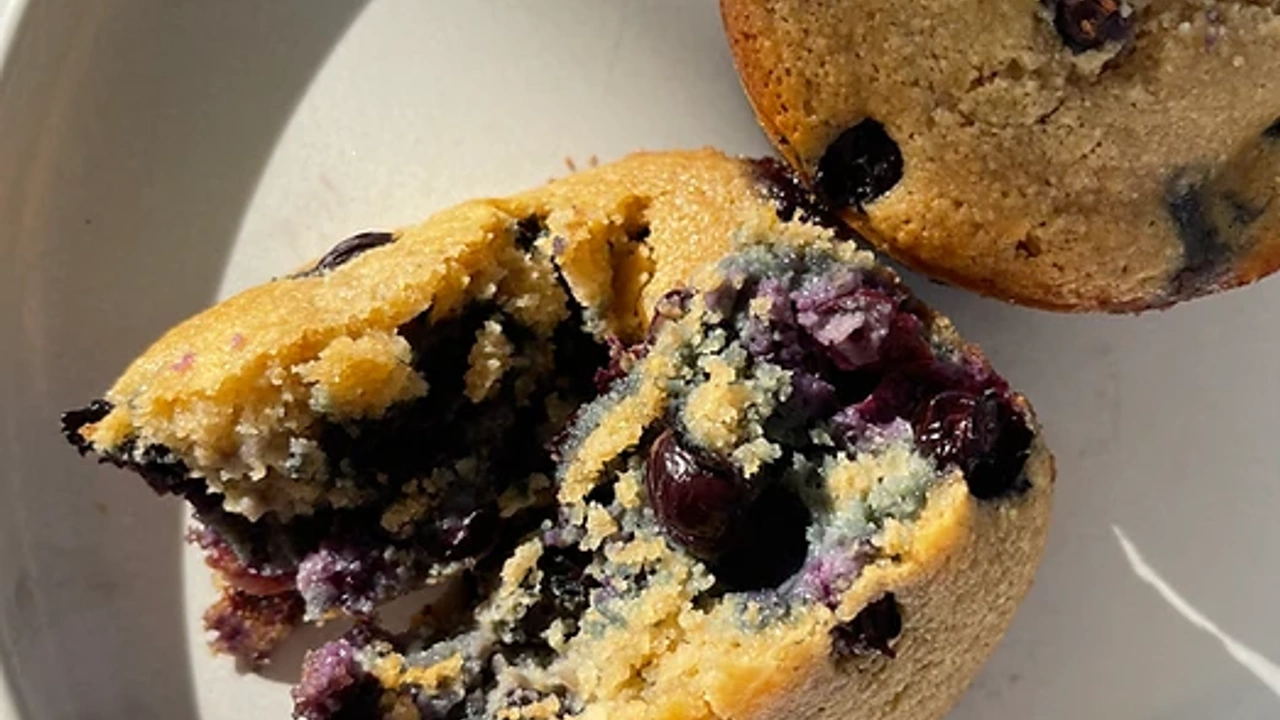 I had a craving this week. A dream, a fantasy, really. For blueberry lemon muffins that are easy, delicious, and large.
SOOOO I failed three times and came up the third time so successful! And yes, they are good for you, refined sugar free, dairy free, gluten free YADA YADA YADA.
The secret ingredient in these bad boys, that I believe takes it from good to great is switching from using vanilla extract to using almond extract.... I know, I know, it sounds crazy but just try it!
Dry Ingredients
1 cup + 2 tablespoons gluten free oat flour

1 cup almond flour

1/2 teaspoon baking soda

a pinch of sea salt
Wet Ingredients
2 eggs

1/3 cup maple syrup

1 tsp vanilla (or almond!) extract

1/2 cup coconut milk

1 tablespoon coconut oil, melted

Juice and zest of 1 lemon

1 cup fresh or frozen blueberries
Instructions:
1. Preheat oven to 375.
2. Blend dry oats in a blender and set aside 1 cup + 2 tbsp for recipe, store the rest for your next batch!
3. Mix together dry and wet ingredients in separate bowls.
4. Combine & add blueberries.
5. Bake for 20-24 minutes at 375.
ENJJJOOOOYYY!