Avocado Chicken Salad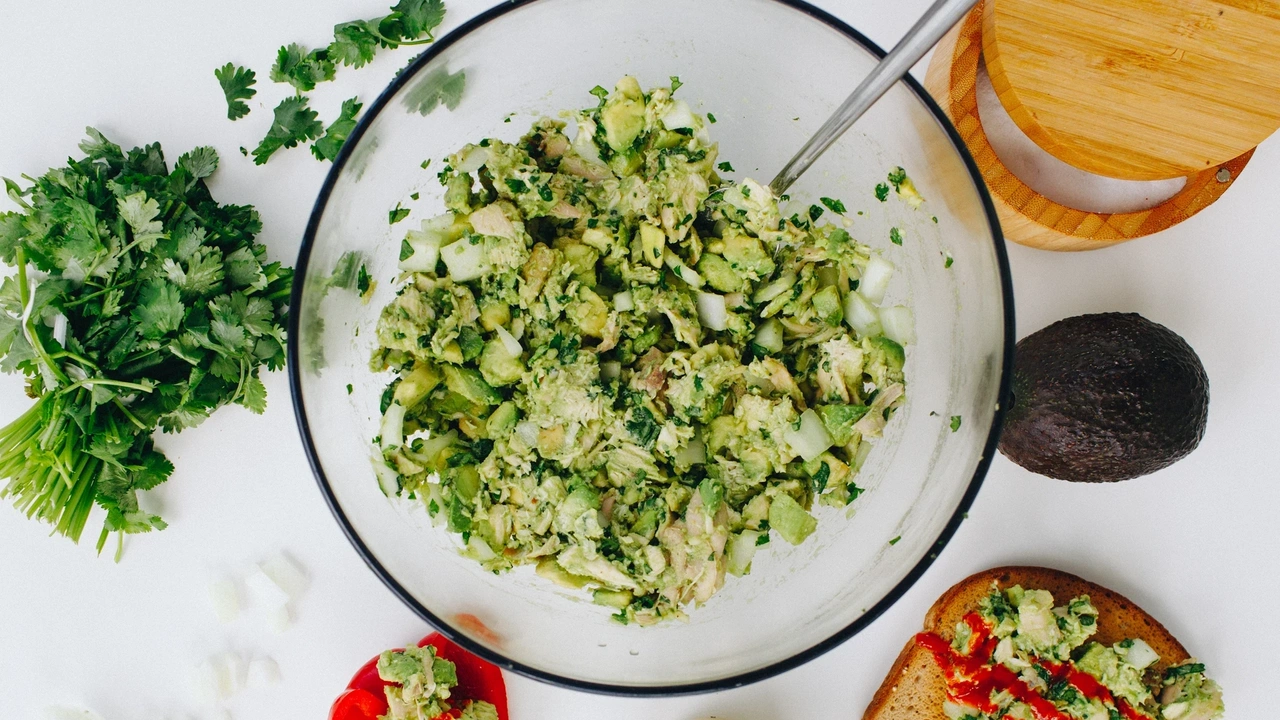 No cooking, no stress, one bowl, and all of the flavor for those quick work from home lunches! The coolest part about food is that it actually gives our body WHAT IT NEEDS TO THRIVE.
Food is information, here is some of the information your body gets from eating an avocado:
vitamins C, E, K, and B-6, riboflavin, niacin, folate, pantothenic acid, magnesium, potassium, lutein, beta-carotene, and omega-3 fatty acids.
(and if you forget how life changing omega 3's can be, refer to this post)
avocado
rotisserie chicken
cilantro
onion
salt, pepper
garlic
lemon
Make it with me here or follow the recipe below!
ingredients
3 avocados

1 rotisserie chicken, shredded

1 handful of fresh cilantro

1/2 red or white onion

1-2 tbsp minced garlic

salt, pepper

juice of 1 lemon
instructions
Shred chicken like a barbarian and add to a large mixing bowl.
Slice avocados in half, scoop out the insides and add to the bowl. mash it all up.
Chop the cilantro, add the rest of the ingredients and mix it up.
Enjoy on sweet potatoes, toast, or peppers! ALSO hot sauce is a really great idea here.