3 Ingredient Banana "Nice Cream"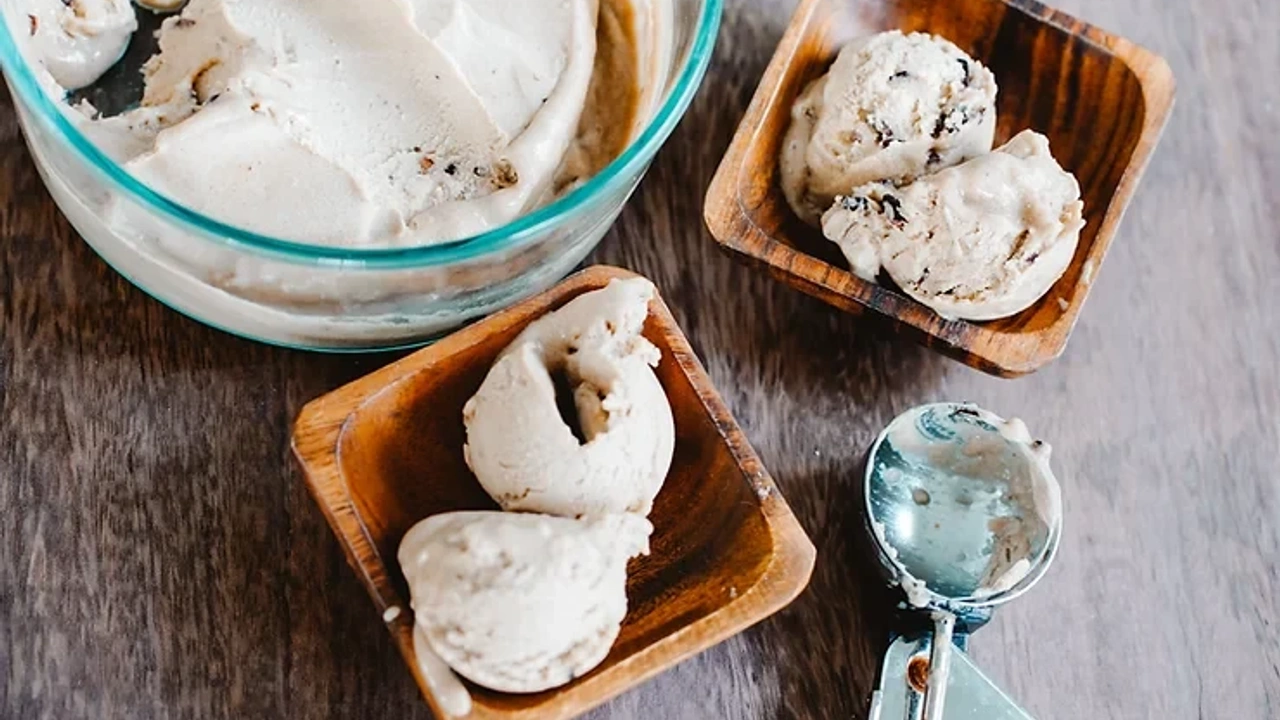 This is for those banana lovers.
Not the banana "likers," but the LOVERS.
This is for those with a high powered blender that laughs in the face of frozen bananas. Like a Vitamix or something with a little oomph.
Got both of those things? Good, let's make dessert.
Nice cream is essentially just an ice cream consistency made from frozen bananas. It couldn't get more simple. Take 6-7 frozen bananas and blend it up. Depending on the power of your blender, you may benefit from letting the bananas defrost for 2-3 minutes before blending.
From there, this is where you can add your own variety. What kind of icecream do you normally order? I ALWAYS gravitate towards the dark chocolate/peanut butter/cookie dough varieties, but that's just me.
Add peanut butter or dark chocolate, dates for a caramel-ly taste, cashew butter + almond flour + coconut sugar + vanilla extract for a cookie dough vibe, raspberries + orange juice to make a sorbet, you get the point.
Ingredients:
6-7 ripe bananas, peeled and frozen.

2-3 tbsp peanut butter.

1 handful dark chocolate chips.
Instructions:
1. Add frozen bananas to the blender and blend. Use the tamper to keep the bananas swirling!
2. Stir in peanut butter and dark chocolate chips.
3. Enjoy immediately! You can let it freeze a bit more in the freezer, but I usually like enjoying immediately so it doesn't get too frosty.
Note: If you do freeze it and come back later, let it thaw for 15-20 minutes before scooping.