Healthy Breakfast Cookies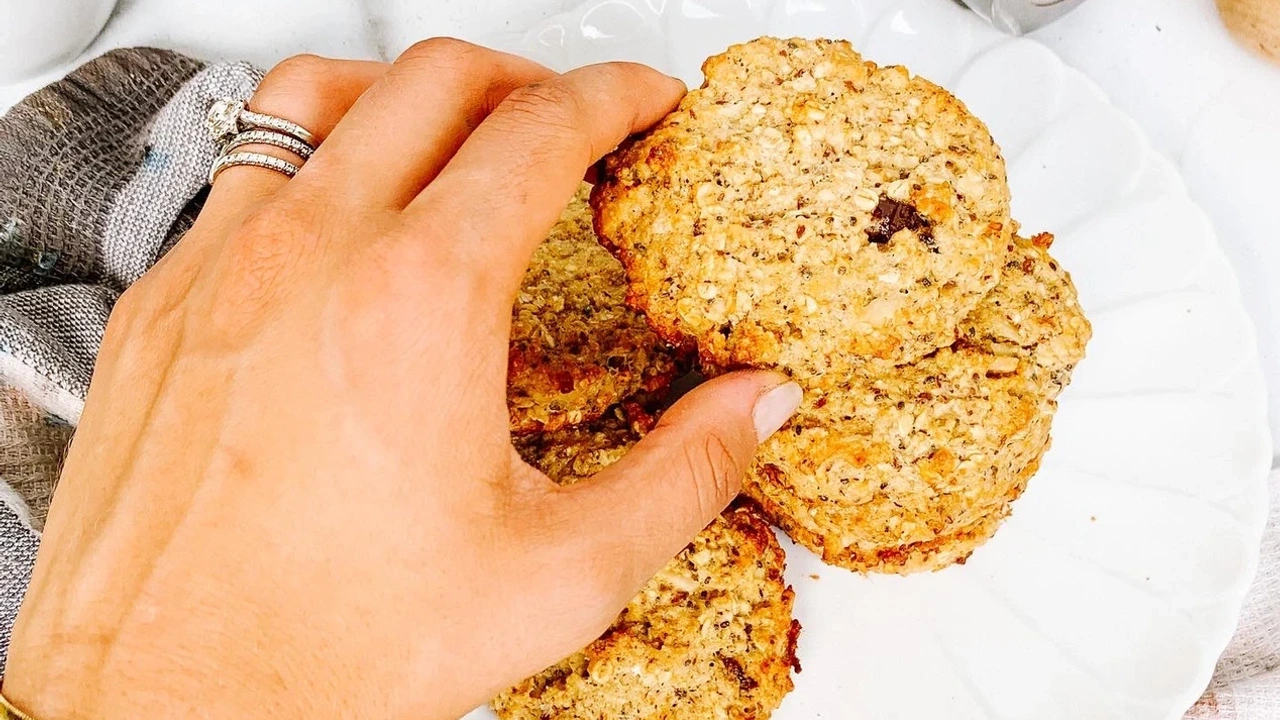 I'm not going to sugar coat it (HA, get it?), but breakfast cookies are basically just oatmeal raisin cookies with a bit of added flax seed to make it feel like you are eating something super healthy.
That's like taking a cheese cake and adding chia seeds on top and being like "See? Fiber! Let's eat it for breakfast!"
I always, always advocate for real, whole foods. You are going to feel and function best, and you will get to eat more. (win, win, win)
BUT, in the off chance that you would rather have something sweet and warming for breakfast rather than eggs & veggies, I have your back.
Enter ACTUALLY HEALTHY BREAKFAST COOKIES. Real ingredients. No refined sugars. GF/DF. Filled with fiber, fat, and protein to actually stabilize your blood sugar.
(actually) healthy breakfast cookies
instructions
•1 cup oats
•1/4 cup almond flour
•1/3 cup vanilla protein powder
•1/2 cup chopped nuts
•3 tbsp chia seeds
•1/4 cup chopped dates
•pinch of salt & cinnamon
•1/3-1/2 cup maple syrup
•1/3 cup nut butter
•1 tsp vanilla extract
•1 egg
instructions:
1. Preheat oven to 350.
2. Since I am not using any baking soda/powder, you really can just mix it altogether all at once!
Add dark chocolate chips if you are here to party.
3. Then, make into cookies & press down, bake for 13-15 min!
ENJOY!