Healthier Peanut Butter Pumpkin Pie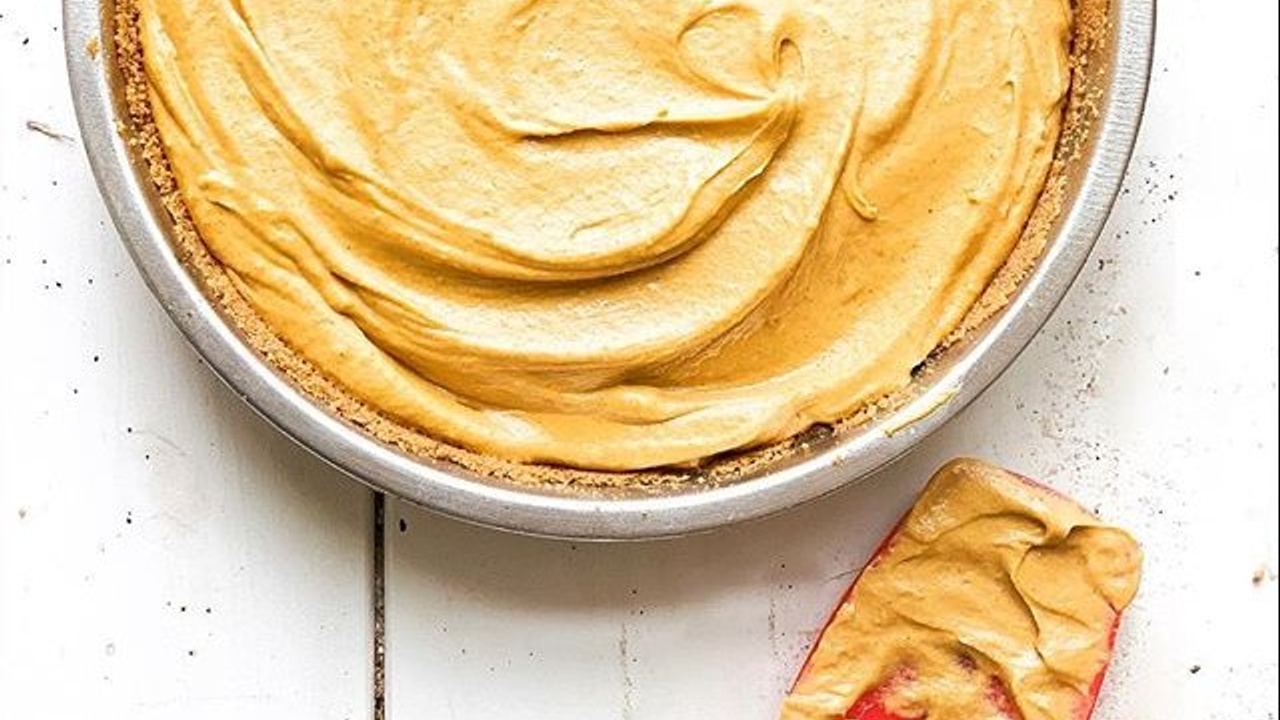 I know you are thinking that healthy and Thanksgiving should not go in the same sentence.
Before you start a riot holding a "Make Thanksgiving overWeight Again" or "Keep the PIE in Thanksgiving" picket sign, I assure you, you CAN make the most amazing pumpkin pie just a little healthier this year!
Along with a host of other healthy thanksgiving sides that taste amazing and keep you from cardiac arrest post meal.
ingredients:
Cookie crust:
2 boxes Simple Mills Crunchy Toasted Pecan Cookies

1/4 cup melted coconut oil
Pumpkin peanut butter filling:
3/4 cup creamy peanut butter

1 cup organic pumpkin puree

1/2 cup coconut cream (full fat coconut canned)

2 tablespoons coconut sugar

1 teaspoon pumpkin pie spice

1 teaspoon vanilla extract
Coconut whipped cream:
1/2 cup coconut cream

2 tbsp maple syrup
instructions:
1. In a food processor, process the cookies until they are in a ground flour-like consistency then add in melted coconut oil and pulse again until well combined.
2. Grease a 9 inch pie dish with coconut oil then press the cookie crust into the pie dish (save any extra to sprinkle on top!)
3. Add crust to freezer to set and begin making the filling.
4. Wipe out the food processor and add the filling to the food processor and blend until smooth and creamy. Add pumpkin mixture on top of the crust and place back into freezer to set for 1 hour.
5. Whip coconut cream and maple syrup with a hand mixer until fluffy, and place a dollop on top!
Refrigerate until ready to dive in!