Actually Crispy Chickpeas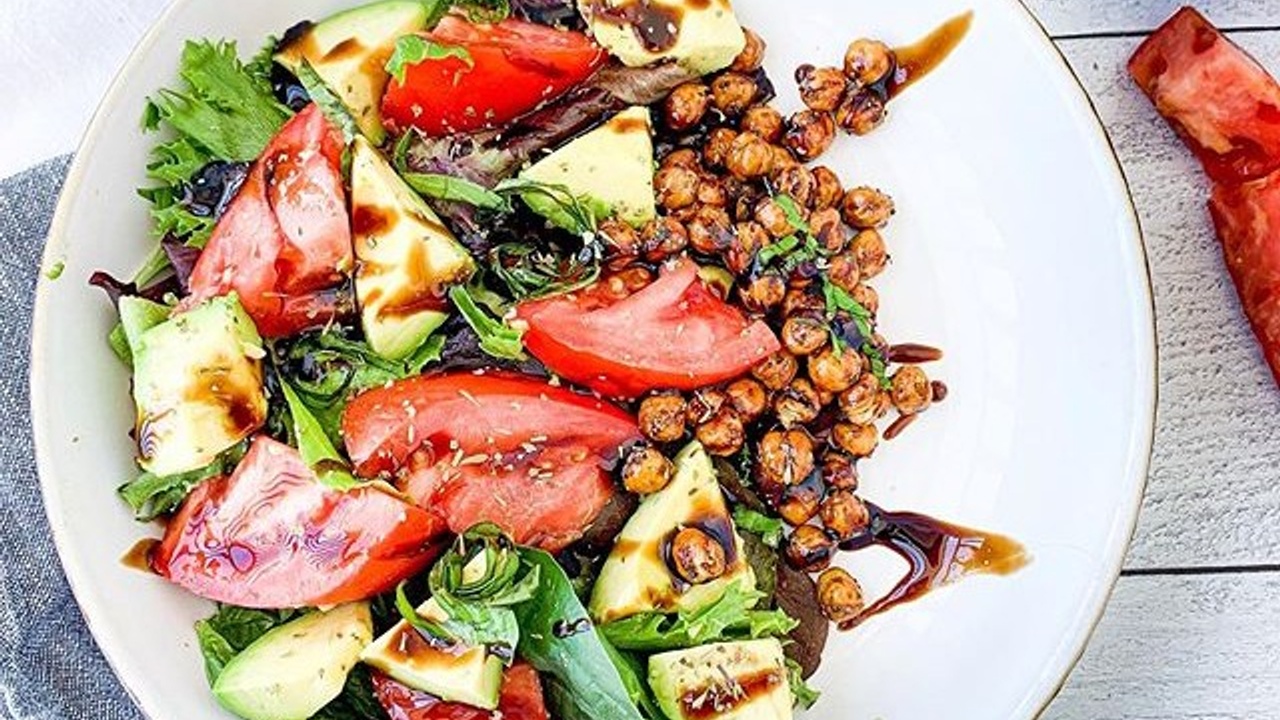 There are two types of people in the world: those who are okay with raw chickpeas, and those who are not. I am the latter. Therefore, here is my recipe for actually crispy chickpeas. The trick is to bake the seasoning-less chickpeas FIRST, then add seasoning. Keep reading for the full recipe!
ingredients:
organic canned chickpeas

sea salt

pepper

smoked paprika

italian seasoning

1 tsp honey

1 tsp olive oil
instructions:
1. Drain and rinse organic canned chickpeas and add to sheet pan. Bake at 375 for 30 minutes WITH NOTHING ON IT!
2. Add baked, plain chickpeas to a bowl with 2 tbsp of balsamic glaze (i used storebought) and 1 tsp of Italian seasoning.
3. bake for 10 more minutes. Cool & enjoy!
For the rest of the meal, cut 1/2 avocado, some tomato wedges and chop fresh basil and assemble over greens. Drizzle balsamic glaze, olive oil, pink salt& pepper, and italian seasoning. Add chickpeas. Take a pic. Send to me.